Welcome!
Welcome Back!! Please see lots of important news:
Important Dates:
First day of school: August 29, 2022
Kindergarten Interviews: August 29-September 2, 2022 (1/2 day dismissal for kindergarten only)
Bell Schedule
Joseph Pennell Elementary School has new start times and end times for 2021-2022 School Year.
This year, school will begin at 8:15 am and end at 2:54 pm each day.
---
A Letter from our new Principal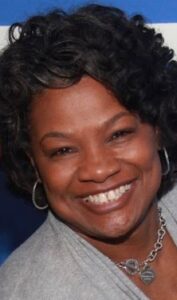 Dear Pennell School Community,
It is with great excitement that I introduce myself  as the new principal of Joseph Pennell Elementary School. I am both honored and humbled to have the opportunity to lead such an amazing school community!
The 2022-2023 school year will mark the beginning of my 29th year with the School District of Philadelphia. During that time, I have served as a classroom teacher, school based teacher leader, dean of students and an assistant principal. I am thrilled to bring my skills as an educational leader to Pennell School and work alongside you as a partner in education to ensure our students succeed.
It is my personal belief that all students can perform at their maximum potential when they are afforded the proper structures, resources and a team of people who believe in children. I am committed to working with you, our teachers, and students to provide a safe learning environment for our students to grow with Pennell P.R.I.D.E!
Please know that my door will always be open. I look forward to celebrating our successes during the upcoming school year and beyond. Together we can achieve!
Mrs. Susan Lofton, Principal
---
Chromebook Help Desk
Parent & Family Technology Support Hotline is 215-400-4444 or can be reached via email at FamilyTechSupport@philasd.org.